At Framing Solutions, photo and basic art restoration is one of our specialties. Our pricing is based on time and we're proficient at achieving great results in repairing damaged images.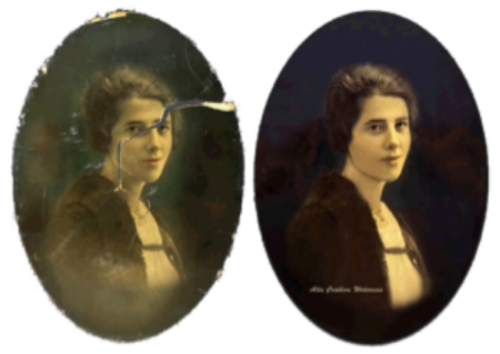 THIS IMAGE WAS SCANNED AND THE TEAR WAS DIGITALLY REPAIRED AND COLOR CORRECTED.
We offer and create photo montages from assorted treasured images.
Life hands us some difficult times. If you have art items that are damaged due to fire, smoke, or water, let us work on your behalf. We will provide you with estimates to repair or replace materials to return your treasures to enjoy once again. We also provide art appraisals. Once transported to our facility, our tea will evaluate each item to assess its condition and determine necessary treatment and restoration options.
While most items we can handle in-house, others we will coordinate with specific specialists within our industry. We provide all necessary parties with a comprehensive evaluation which will includes each item's current and pre-loss condition, photos of current condition, restoration treatment proposal(s), and a cost estimate for the restoration. While we do charge for an estimate (which is payable upon receipt), these charges will be deducted from any actual restoration work we handle.
Once approved to restore, Framing Solution will restore the art as outlined in the evaluation and recommendations.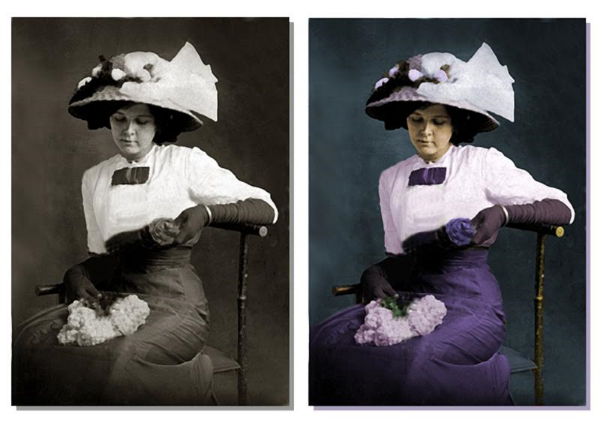 THIS IMAGE WAS SCANNED AND DIGITALLY COLOR RESTORED.
We provide restoration for various types of art.
Paintings
Works on Paper
Photographs
Frame Restoration and Gilding
Custom Picture and Art Framing
We offer full-service custom framing and carry museum-quality materials including 100% Rag Mat boards, conservation glazing, archival mounts, and acid free mats, backing boards and backing papers. Our framing department works to ensure that your art is handled safely and is properly framed.