If it's worth keeping…
it's worth framing
"An artist has their 'art studio', and I have a 'custom framing design studio!' Nothing excites or energizes me more than the meshing together of design concepts while working with you on your project. The more challenging or creative we can be – the better!"
— Susan Kaulbars, Owner/Designer
My mission:
Driven by a love of design, I believe that custom picture framing is a unique service that positively changes ones enjoyment of their home, family, or work environment.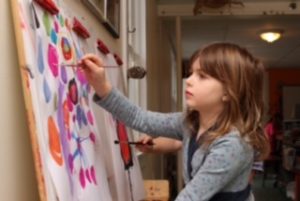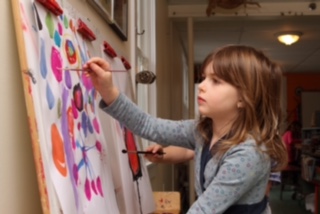 I was born to be a picture framer!
In high school (oh…so, so long ago!) my days were spent in the art, music and theater classrooms (and the science labs?) In college, I graduated with an AA Degree in Fine Arts, almost "living" in the fine arts building. Growing up, I was a proud daughter of a carpenter (and am now a mechanic's wife) so tools, woodworking equipment are second nature to me!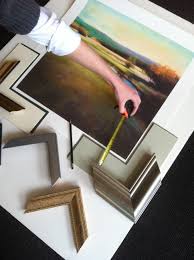 In 2000, I started combining my creative side with the business experience I'd gained over the (many) years. – and never looked back.
My first framing experience, was as "big box" Framing Department Manager. (See my blog!) I continued gaining experience with a few other custom framing shops/galleries, as well as managing one of them. I learned a tremendous amount of additional design skills through all the unique, diverse art styles being framed and through the framers/coworkers I had the pleasure of creating with.
After years of being "an active framer," a new challenge presented itself. Not only did I emerge as a Sales Rep for a local picture framing distribution and supply center, but I also became an industry framing educator. I loved teaching creative adults how to design and custom frame their own artwork, or start their own picture framing business – and how to do it the right way.
I was instrumental in reestablishing the NCPPFA (North Central Professional Picture Framing Association), a continuing education professional trade association for the custom picture framing industry. As a board member, our association brings continuing education and vital resources for all custom picture frames, artists, and related trades. The PPFA is focused on standardizing trade practices, ongoing education, improving care and handling procedures for the custom picture framing industry.

Finally – and my favorite area – as a custom picture framing designer, I have entered several custom framing competitions and….won several 1st place, 2nd place, and popular choice awards!
So….all of this means…when you entrust your art – of any media style – to my company, Framing Solutions, you are hiring me with all the numerous creative, diverse, and complex experiences it takes to be a quality designer and complete picture framer!
My joy is to create a wonderful "framing experience"- without the hassle and headache! Together, we'll collaborate and design, to create a masterpiece within your budget. My ultimate end goal is for you to leave so satisfied with the results you not only return, but you bring your friends and family with you! (And if you want to drop your project off and say "frame it" – I'll do that too!)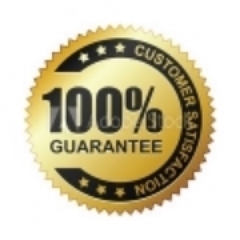 Our Guarantee:
We provide quality craftsmanship, paying close attention to details. We have respect for all different media and styles of art. We also provide a transparent pricing model where we not only meet your expectations, but stride to exceed them! Our goal is your 100% complete satisfaction which is why we offer the following guarantees!
90 Day Guarantee:
If, for any reason, you are not loving your finished framed project, we will redesign your project (with similar priced options) at no charge. Want an upgrade? You'll only pay the difference!
Lifetime guarantee on Craftsmanship and Materials
Our craftsmanship and materials carry a lifetime guarantee with an intact original Framing Solutions label on the project.
Fire, water damage, improper hanging supports, or other acts of good old 'Mother Nature' are not included in these guarantees. For assistance with these unfortunate events, please contact you insurance – and then call us – ARTFRAME DOCTOR for any needed repairs or restorations.
Framing Solutions Recycles!
Whenever possible Framing Solution reuses, recycles, or donates any framing material that we receive in the course of our daily tasks. From boxes, packing materials, glass and hardware to wood and metal scraps.
We support the arts!
If you have a non-profit community art center, or are a teacher, please contact us at 952-456-6477 to be added to our donations list for our excess mat cutouts, miscellaneous usable foam core scraps, and glass scrap. (Note: certain condition may apply for glass scraps.)
If you have a fundraising event for kids, or animal shelters, and could use a quantity of smaller frames (8×10 or smaller) we will work with you and provide small frames for the fundraiser using our excess in stock moldings.