I am always amazed by the cost of QUALITY shoes. I'm not talking about "designer labeled" shoes cause that's over kill in my lifestyle. I'm talking about the good arch support, quality materials, and those shoes that you wear every day. Am I surprised about the cost of the quality shoes – sure. Do I pay the prices? Yup, as my feet thank me later.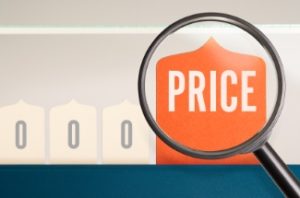 QUALITY, custom picture design has a bad rap as being "expensive."
However, what are you using for your pricing measuring sticks for custom framing? Are you comparing art or picture framing to your other home decor furnishings? What about the finishing touches like a lamp, rug, or decorative chairs…those chairs that no one sits in but they look good? What about the custom fabric for your couch? You choose many of these items to personalize your home. Quality, custom picture framing shows off your personality, your décor, and your treasures.
John Paul Getty once stated something to the effect of "Pennies off the masses or dollars off the few." Individual, small business custom picture framers fall into the 1st category "Pennies off the masses" mentality.
The national average for custom picture framing is roughly $250. The majority of items we frame are less than 16"x 20". There are all sorts of industry stats. But I want to provide you "with a better picture" of the breakdown of the cost of framing your items.
Let's say a framing project is $250 (before taxes) for some easy math.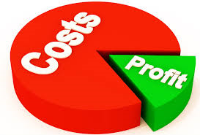 1)Material costs are roughly 30% of each framing job. So 30% is $75, this includes the wood (not plastic) moulding that is milled, stained, or painted, gilded, has hand rubbed wax, or is polyurethane finished. It includes the mounting boards, adhesives, special tapes, papers, assorted hanging hardware. If something is used in the construction and building of your project, it is included in this material costs category.
2)Labor is roughly the next 30% of a framing job, so that's another $75. Most individual framing projects take about 2-4 hours including design time, ordering, receiving, making the frames, cutting the mats, cleaning, assembly, etc. Employees (and owners) want to be paid for their "time" at work, (like you do) and so do framers – but that isn't really their paycheck wage as you still have taxes, insurance….
Now, if you are doing "special skilled" design framing, add more labor, as it takes more time, knowledge, handling, and overall care to achieve your custom results. It can take 6 to 10 hours for some shadowbox creations.
3) Overhead is roughly the next 30%. That takes up another $75. (If you are adding these together that's $225 of the $250)
Most framers monthly overhead is $3,500 to $5,000 (or more) a month. Leases, (building payments if you own the business) equipment, repairs, phones, insurance, health benefits, in-house sample displays, advertising, websites, bank fees (yes – each of those credit charge swipes cost a business $$), inventory, lighting, accountants, etc… all these things have to be allocated into your purchases. And the majority of these are due MONTHLY, without fail. Figuring $75 offsetting the $4000 is 1.8%. It takes 54 framing jobs/month to just cover overhead! Slow month…overhead costs still have to be paid. The landlords still want a check.
4) What's left? We are left with 10% of the $250 or $25. That's $25 to attend education classes, invest in equipment, set aside for slow months… $25. We haven't mentioned a 401K plan? Retirement? Most picture framers are happy to set aside funds for the slow months to cover payroll and overhead.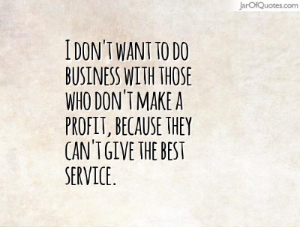 Picture Framers are not living the expensive lifestyles. They (I) love the craftsmanship, creative, artistic, customer service, and appreciation for a job well done. The majority of Picture Framers see framing as a true passion. They hope to provide a solid middle class lifestyle, help their kids when needed, and be able to support their community
Maybe now when you hear "it will be $$$", you'll say…it's such a bargain!
Support your local SMALL BUSINESS – CUSTOM PICTURE FRAMER!
PS: Big Box Pricing… My first 4.5 years as a picture framer I was the Frame Shop Department Manager at a JoAnn's. At that time it was the 5th busiest frame shop in the company. Personally, I know you are not getting the "sales" you think you are from any of them (Michael's, JoAnn's, Hobby Lobby). But, more on this topic in my next blog!